Properties
Manufacturer: CCTREE
Color: Gold
Printability: Easy
Enclosure: no
Summary
CCTRee ST-PLA Gold is a gold PLA filament. The manufacturer says it comes with "increased toughness" and "increased shelf life" though we don't necessarily know how to quantify that. We printed it on our Prusa I3 Mk3 with generic PLA settings, with our 0.4mm E3D Nozzle-X.
We printed three models. The Yet Another Filament Sample Keycard Edition and SirLayersalot at 60% are our standard sample and you can see them in the video and in the detail shots below. For our signature model, we chose Slurms Mckenzie by Alsamen. Slurms is a character from Futurama, though honestly I don't remember him — maybe I just didn't watch enough Futurama back in the day.
All of these models we felt printed just fine, good performance for a standard PLA filament. We did feel the gold was a nice color, though not necessarily one we would pick for our normal printing (maybe we're just not gold people!). It is not especially shiny, so if you were going for a jewelry-like appearance maybe you would want to choose a silk filament by some manufacturer that specializes in silky effect filaments. For an average, neither shiny nor matte, this seems to be a fine filament.
Close-ups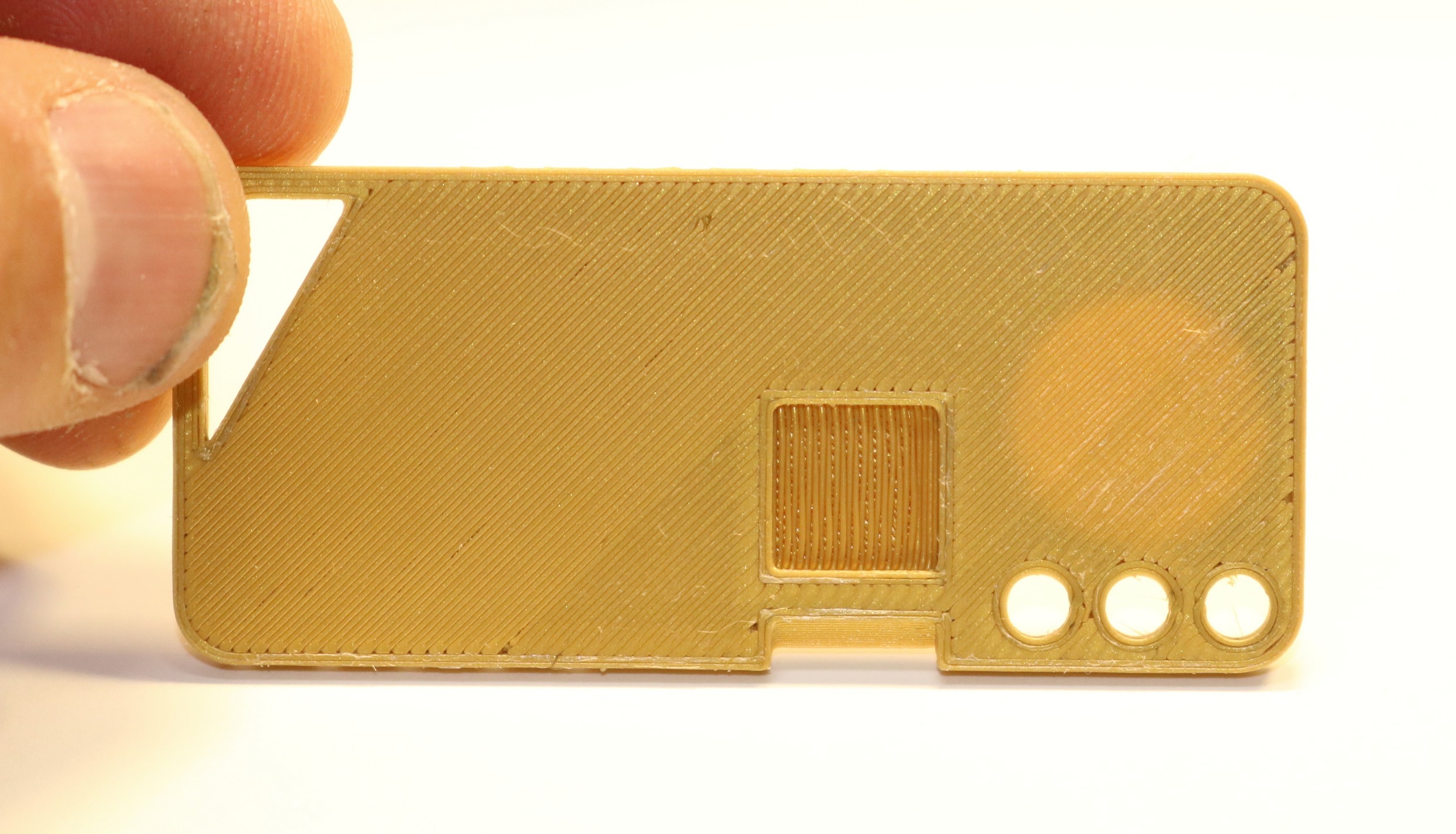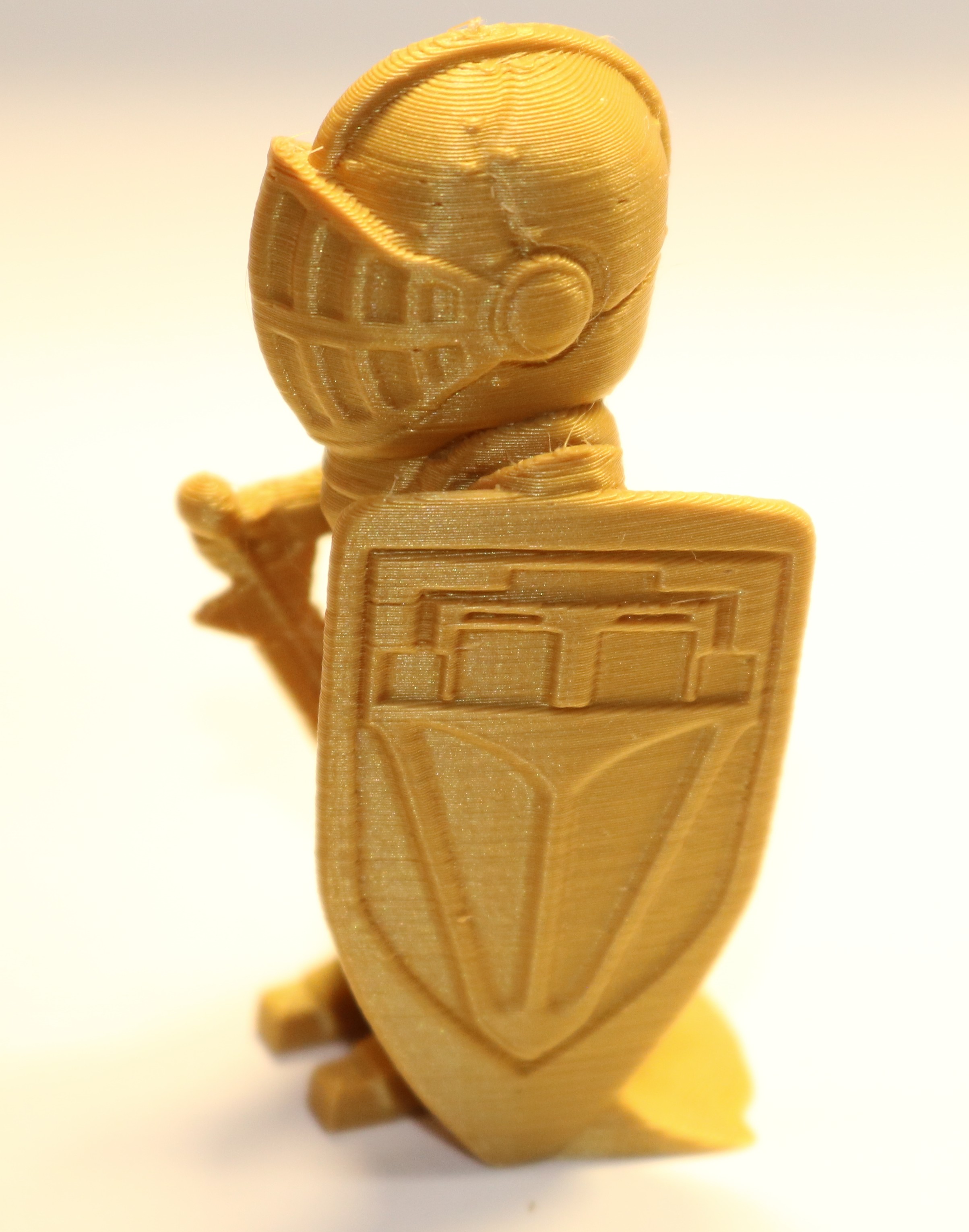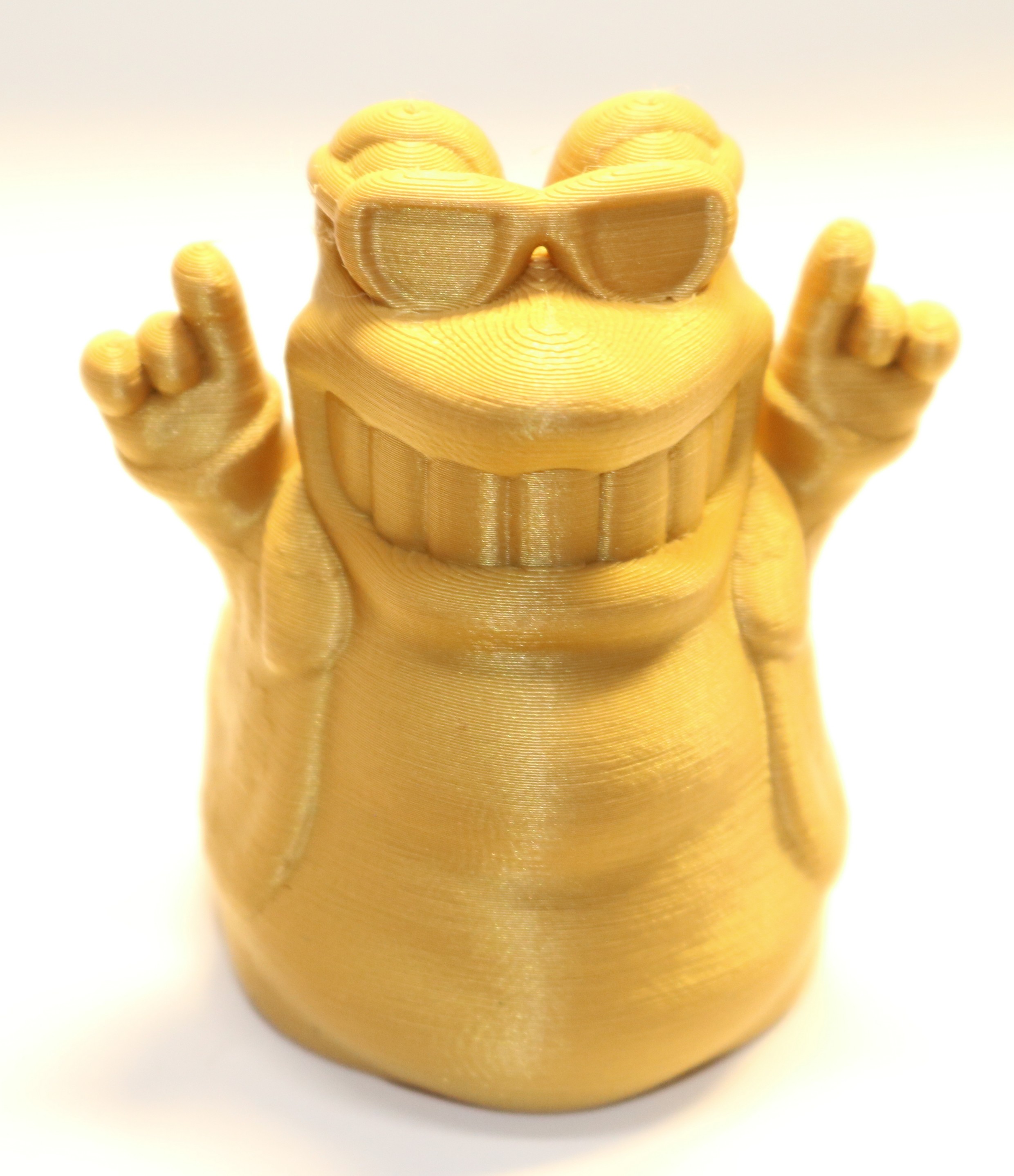 What would you print in gold if you had gold filament? Let us know!